PHA urges employers to support workers to stub it out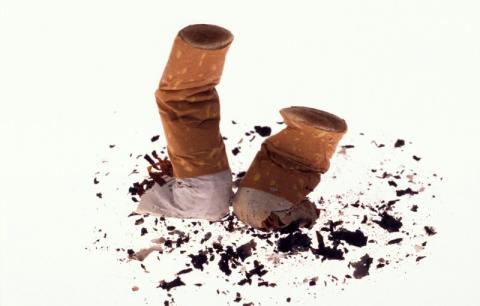 Smoking levels among manual workers remain high in Northern Ireland, with 31% of manual workers smoking.
The Public Health Agency (PHA) is urging businesses in Northern Ireland to avail of the 'Workplace Stop Smoking Service' which has been set up by the PHA to provide free assistance for employers across Northern Ireland to help reduce smoking rates among their workforce.
Gerry Bleakney, Strategic Lead for Tobacco Control with the PHA, said: "Smoking remains the principal cause of health inequality in Northern Ireland. The results of the Northern Ireland Health Survey show that one in four adults smoke in Northern Ireland, but this figure is closer to one in three for those working in manual occupations."
Using the workplace setting to encourage and support people to quit smoking creates a win-win situation for everyone by:
improving health;
reducing absence due to sickness;
improving staff morale;
creating a pleasant working environment;
creating a good corporate image;
increasing productivity.
Gerry continued: "The Workplace Stop Smoking Service is flexible and adaptable to suit the needs of employees and employers. It can offer a range of options including information sessions, a specialist stop-smoking service in your workplace that offers weekly support between 6–12 weeks and the opportunity for workplace champions to become trained as in-house stop-smoking specialists.
"At present we have over 65 businesses engaged in the service. If you are interested in becoming involved in the Workplace Stop Smoking Service, visit the PHA's 'Want 2 Stop' website at www.want2stop.info for more information and for details of how to contact your local stop-smoking specialist service."