Public Health Agency confirms Northern Ireland swine flu pattern no different to rest of UK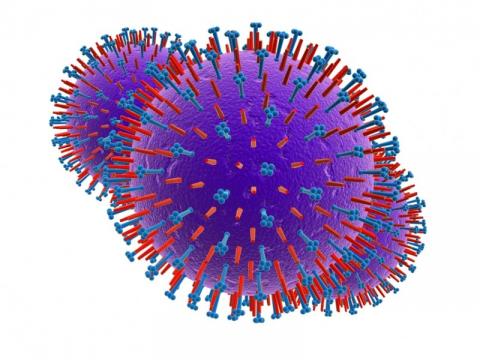 The Public Health Agency has confirmed that the current pattern of swine flu in Northern Ireland is no different to that in the rest of the UK.
Dr Carolyn Harper, Director of Public Health for Northern Ireland, said: "To allay any public concerns about swine flu here, I can confirm that there is no difference in the current pattern of swine flu in Northern Ireland compared with the rest of the UK. There is also no evidence that swine flu is affecting healthy young people any differently than it did during the pandemic, and therefore, no evidence to support a change to the current vaccination policy. This is based on our further review of the data here and discussions with UK experts, including the Health Protection Agency."
"The flu vaccine is available for those who are clearly most at risk – pregnant women, those with underlying medical conditions and those aged 65 and over. I would again encourage anyone in those groups who has not already had their flu vaccine, to get immunised. Swine flu and other winter flu viruses are circulating in the community. You cannot therefore avoid contact with these viruses, but you can reduce your risk of serious illness by getting the flu vaccine."
"We have enough seasonal flu vaccine for patients in the at-risk groups and if there is an unusually high level of demand, we can use the swine flu vaccine if needed."
As of 10am on Sunday 9 January 2011, the PHA is now aware of 14 deaths since 1 November 2010, of people who had the swine flu virus. For four of those, it is not yet known whether or not they had underlying health problems. Of the ten other deaths, all had underlying health problems. These figures will be updated again on Thursday 13 January 2011, and weekly thereafter in the PHA Flu Bulletin.
Dr Harper continued: "I would like to express my sincere condolences to the families of people who have died from swine flu. It is a sad reminder that swine flu, whilst an unpleasant but typically mild illness for most people, can also be a very serious illness, particularly for those with underlying health problems.
However, the public should not be unduly concerned. Current levels of flu are similar to those in the year before the pandemic and are quite typical for this time of year. People should continue to follow the advice we've given about using a tissue to cover your mouth and nose when you cough or sneeze, washing your hands often, and staying at home, or off school, if you have flu symptoms."
Further information on how to protect yourself from flu is available on the Public Health Agency website at www.publichealth.hscni.net and www.fluawareni.info
Further information
For further information please contact Nataleen Surgenor out of hours on pager 07699 783371 or on Monday, the Public Health Agency press office, Tel 028 9031 1611.
Notes to the editor
1. As part of its role in monitoring the trends in flu in Northern Ireland, the PHA liaises closely with colleagues in the rest of the UK, including the Health Protection Agency. The UK data show that:
Circulating flu viruses are mainly H1N1, Flu A and Flu B, with H1N1 flu being the predominant strain.
The number of flu infections is highest in those aged 15-44.
2. Detailed information on the pattern of flu in NI is published weekly in the PHA Flu Bulletin, available from the PHA website at www.publichealth.hscni.net
3. Information for the public and professionals on flu is available on the fluaware webpages which can be accessed from the home page of www.publichealth.hscni.net or directly at www.fluawareni.info