Sign up and save lives at the Balmoral Show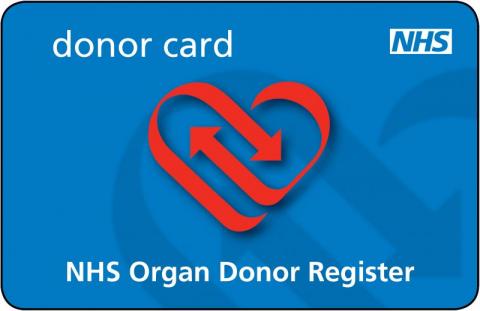 In Northern Ireland over 300 people are currently waiting for organ donation. With this in mind, the Public Health Agency (PHA), on behalf of the Department of Health, Social Services and Public Safety (DHSSPS), is hosting an organ donor stand at this year's Balmoral Show, to increase awareness of this emotive issue and to help improve rates of organ donation in Northern Ireland.

Over 10,000 people in the UK currently need a transplant and, of these, nearly 1,000 each year die waiting because there are not enough organs available.  Although the national programme of organ donation has encouraging uptake results to date, only one adult in four in Northern Ireland is registered as a potential organ donor.
An organ donation coordinator from Northern Ireland, along with professionals from the PHA, will be attending the show to answer queries or concerns that all too often put people off registering as a donor. With an average of 70,000 people attending the show each year, it offers an excellent platform to provide information on organ donation and help highlight the fact that there is a shortage of donors. 
Dr Eddie Rooney, Chief Executive, PHA, said: "Although there has been a marked increase in the UK's population registering as a donor, the good work needs to continue if we are to save those who are still waiting for a suitable organ. There is still three quarters of the population in Northern Ireland not registered, if even half of this number signed the register we would be a step closer to saving lives.
The PHA would like to emphasise the importance of people signing up to the Organ Donation Register. The stand at the Balmoral Show will allow us to engage with a large and diverse audience, making them aware of the importance of organ donation and encouraging them to register as a donor today."
Further information
Contact the PHA Press Office on 028 9031 1611.
Notes to the editor
The Balmoral Show will take place from 8.30am-8.00pm on the 11 – 13 May 2011 at the King's Hall, Balmoral, Belfast, BT9 6GW.
The PHA organ donation stand will be situated in the Government Hall.
For more information on the Northern Ireland Transplant Association, visit www.nitransplant.org
You can join the NHS Organ Donation Register by:
You can also join when you are:
registering for a driving licence
applying for a Boots Advantage Card
registering at a GP surgery
registering for a European Health Insurance Card (EHIC)