Small grants opportunity for local communities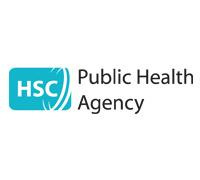 This small grant opportunity is now CLOSED
Community and voluntary groups are being encouraged to apply for small grants which can be used to improve the mental and emotional wellbeing of local communities.
Funding is being provided by the Public Health Agency (PHA) for a small grants scheme to address the themes of Mental Health and Emotional Wellbeing, Suicide Prevention and Self-Harm.
The small grants scheme provides the community and voluntary sector with the opportunity to access small, non-recurring grants which can be used to support health improvement at a local level. Programmes eligible for funding must be founded on evidence-based practice, with a particular focus on those using one or more of the 'Take 5' Steps to Wellbeing (Connect, Be Active, Keep Learning, and Give and Take Notice).
Projects which benefitted last year through the small grants scheme included an art programme for women experiencing domestic violence; workshops to improve men's emotional wellbeing; an arts programme including visual art, music and drama for older people living in a residential home; and a youth programme which taught young people about mental health and resilience through play.
The PHA has commissioned the CLEAR Project to facilitate this process in the Western, Southern, South Eastern and Belfast Local Commissioning Group areas. Small grants are also available in the Northern area via the four community networks.
Séamus Mullen, Head of Health and Social Wellbeing Improvement (Belfast and South Eastern Area) at the PHA, said: "This is a great opportunity for the community and voluntary sector to access grants which can be used to support health improvement at a local level. We are encouraging applicants to be proactive and work collaboratively to develop innovative projects to help build resilience in the community."
Brenda Morris, Manager of the CLEAR Project, said: "Small grants play a vital role in supporting programmes within the community. This work can take a range of forms from self-help and life skills initiatives supporting those in need to giving groups the opportunity to develop and build their capacity to help others."
Two types of awards are available under this scheme:
Award one grants of up to £1,000 that non-constituted and constituted non-profit taking community/ voluntary sector groups can apply for, and
Award two grants of between £1,001 and to a maximum of £5,000 for constituted, non-profit taking Community/ Voluntary sector groups.
Any group interested in applying for the small grants for the Western, Southern, South Eastern and Belfast areas can find out more at www.dhcni.com/grants Further details are available from the CLEAR Project on (028) 7138 3386 or carol@dhcni.com   The closing date for applications for these grants is 31 July at 3pm.
Grant funds are coordinated in the Northern LCG area through four Community Networks and the closing date for these applications is 31 July at 3pm. For further information please contact CRUN (ann@crun.org); CWSAN (cwsan@aol.com); NACN (info@nacn.org); and SACN (wendy@southantrimcommunitynetwork.org)