Smokers, do you want to break free? asks Public Health Agency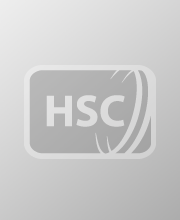 That's the question the Public Health Agency, (PHA), is putting to smokers to encourage them to quit smoking on No Smoking Day – March 10th 2010.

This year's theme is 'Break free - we can help'. The PHA is launching a campaign to encourage smokers to make a quit attempt and use the support available in Northern Ireland to help them do so. Smoking takes typically 10-15 years off a person's life and is the single greatest cause of preventable illness and premature death in Northern Ireland.

Supporting No Smoking Day, Health Minister Michael McGimpsey said:"Approximately 2,300 people die each year in Northern Ireland from smoking related illnesses. Smoking is a major risk factor for coronary heart disease, strokes and other diseases of the circulatory system.

"No Smoking Day provides an important opportunity for thousands of smokers who want to quit. The annual campaign has been very effective in Northern Ireland compared to other regions in the UK. This success is down to the coordinated efforts of a number of local statutory and voluntary organisations. I encourage all smokers to take the first step towards quitting on 10 March, by accessing one of the many methods of support available."

The Minister continued: "In addition to helping smokers to quit, I want to help ensure that children and young people don't take up the habit in the first place. This is a real priority for my Department."

Pat Purvis, Coordinator for Tobacco Control with the PHA, Northern area, said: "Research shows that one of the most important elements in successfully stopping smoking is planning ahead. We know that 7 out of 10 smokers want to stop and every year thousands of smokers across the UK use No Smoking Day to make a quit attempt.

Pat continued: "Most people who quit, quit on their own, but if you need it, extra help is available. There are hundreds of free local stop smoking support services across Northern Ireland. The Smokers' Helpline 0800 85 85 85 is a free service providing support, information and advice and can also direct callers to their local free smoking cessation support services. The PHA smoking cessation website, www.want2stop.info, is packed with information including tips on quitting and smokers can sign up for a personalised quit plan. Thousands of smokers have already broken free and we hope thousands more will join them this year."

Recent figures show that during 2008–2009 over 21,000 people used smoking cessation services with 10,787 (51%) successfully quitting at 4 weeks.¹ Quitting saves you money–on average £1,092 per year if you smoke 10 per day–that's enough to pay for a foreign holiday, new furniture or money toward the deposit on a house.

The health benefits of quitting start as soon as the smoker stops. Within 20 minutes blood pressure and pulse return to normal. Within 24 hours, carbon monoxide levels fall and within 48 hours, there is no nicotine left in the body. This is just the start of the repair process and the enormous positive effects those who quit will experience.

Pat concluded: "The PHA hopes smokers will be motivated and encouraged by the campaign and will use No Smoking Day as an ideal opportunity to make a quit attempt and break free from cigarettes."
Further information
PHA Press Office, Ormeau Avenue, on 028 9031 1611.
Notes to the editor
Notes to the editor:
Pat Purvis is available for interview on Monday 22 February. Contact Press Office on number below to arrange.

¹ www.dhsspsni.gov.uk/smoking_cessation_services_2008-09.pdf. Date accessed 16 February 2010.

No Smoking Day is a UK campaign which has been running since 1984. Further information about the No Smoking Day campaign is available at www.nosmokingday.org.uk

The Northern Ireland No Smoking Day Steering Group, run by an alliance of organisations all committed to reducing smoking-related diseases, helps people prepare for the day.

Northern Ireland tends to have higher awareness of NSD compared to other regions in the UK. Last year's evaluation showed that overall three-quarters (73%) of respondents here knew 11th March 2009 was No Smoking Day, compared to overall UK awareness which was 50%.

There are 642 smoking cessation services in Northern Ireland available through GP surgeries, pharmacies, acute services and community and voluntary organisations.