Wake up to the health benefits of breakfast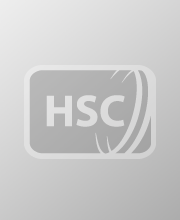 During Breakfast Week (24-30 January) the Public Health Agency is taking the opportunity to highlight the importance of starting the day with a healthy, balanced breakfast.
Breakfast is often considered to be the most important meal of the day – it gives us the start we need to meet the demands of the day ahead. Breakfast also helps us achieve adequate nutrient intakes throughout the day. By skipping breakfast we could be limiting our intake of essential nutrients such as fibre, B vitamins and calcium. There is some evidence which shows that there is also an increased risk of obesity in those who do not eat breakfast.1
Angela McComb, Senior Manager for Nutrition at the Public Health Agency said: "Eating a healthy breakfast can have a really positive effect both physically and mentally. A healthy breakfast helps to restore energy which needs to be replenished after a night's sleep. Therefore those who eat breakfast can have better mental performance and concentration than those who don't.2
"Many people use the New Year as an opportunity to improve their health and to lose or manage their weight and beginning the day with a healthy nutritious breakfast is a great way to kick start a new healthier lifestyle."
Breakfast should ideally provide between one quarter and one third of our daily calorie needs – women between the ages of 19 and 50 years need on average 1940 calories per day and men aged 19 to 50 years need an average of 2550 calories. We should aim to eat a breakfast that is high in carbohydrates and low in fat. Good sources of high fibre, low sugar breakfasts include Weetabix, Shredded Wheat or porridge. Toast, bagels, fruit bread, soda and scones are all good sources of energy. Adding fruit to cereal or drinking fruit juice or fruit smoothies can help us on our way to getting 'five a day'.
For those who enjoy a cooked breakfast, have it as an occasional 'treat' and try to avoid fried options. Instead opt for grilled bacon and sausage, poached eggs, toasted soda or potato bread and fill up your plate with plenty of vegetables such as tomatoes, beans and mushrooms.
 
Further information
For media enquiries contact:

The Public Health Agency Ormeau Avenue Unit on Tel: 028 9031 1611.
Notes to the editor
For further information on healthy eating visit the Public Health Agency's website: www.enjoyhealthyeating.info