Brendan Bonner, Assistant Director at the Public Health Agency, looks at an unusual innovation. To view our complete series of COVID-19 blogs, click here.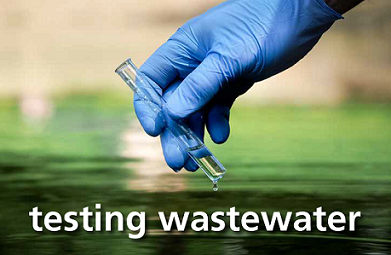 As national governments continue to explore innovative approaches to monitoring the infection rates of COVID-19 and addressing outbreaks, the regional government in Victoria, Australia is planning on introducing routine sewage and wastewater testing for coronavirus as part of the pandemic surveillance programme.
In a public health context, it has long be argued that ensuring proper wastewater treatment and disposal is as important for protecting community health as drinking water treatment, refuse collection, and immunisation programs. However, there is now evidence that it can also play an important part in surveillance programmes for coronavirus.
The Australian approach
In May, Victoria's Chief Health Officer, Professor Brett Sutton, announced that sewage testing was being considered an important approach to addressing surveillance of the virus and that the approach would be rolled out across the state. The Australian national science agency, CSIRO, are supporting coronavirus and infectious disease research being undertaken by the University of Queensland.  The team have already carried out small scale trails in the state and have developed an approach that identifies specific nucleic acid fragments of the virus and they now plan to roll the testing method out state wide.
A peer review paper of proof of concept for the wastewater surveillance of COVID-19 in the community is due to be published in the journal The Science of the Total Environment. The research team have concluded that their initial data indicate that wastewater monitoring has great potential to provide early warning signs on how broadly SARS-CoV-2 is circulating in the community, especially in those individuals showing mild symptoms or no symptoms at all.
Benefits and risks of surveillance
The aim of the approach is to help public health authorities to quickly identify emerging community-based clusters of coronavirus. If a high amount is detected in a region's wastewater, then the state government can start targeted large-scale testing and quarantine.
This anonymous and non-invasive approach, which in theory can give results by a suburb-by-suburb scale, could potentially also help provide some information on the potential inequality relationship between social disadvantage based on geography and risk of catching and spreading of coronavirus. There is also a risk of stigmatising localities and this in turn could have negative impacts on psychological, social and economic wellbeing of a given geography, so the matter needs to carefully managed so as to not further isolate potentially vulnerable people.
Testing and tracking of wastewater is not new, it has been used for years for tracking polio and for estimating the usage of many illegal drugs. Water samples have already been collected and frozen in Victoria and will act as a base line that will inform the routine testing and results are expected to be produced once the appropriate analytical methods to detect the virus have been agreed.
As with all innovative interventions there remain uncertainties around virus shedding and information is advancing rapidly in this space. The CSIRO however stress that if the analysis can detect these viruses in confined spaces then, in principle, it could be used at a scale of suburb, or finer scale to manage the outbreak.
There is no doubt that an early warning detection system such as is being proposed would be an invaluable resource in terms of monitoring and timely response during the recovery phase. If the model proves to be effective it will then be rolled out nationally by the federal government and potentially could be an approach that could be applied to other jurisdictions. 
So will the UK start testing our sewage?
Already findings from studies in the likes of France and the Netherlands suggest fragments of the virus are shed by infected people in their faeces and urine. Newcastle University have already commenced research monitoring the virus through sewage by what is defined as "wastewater-based epidemiology".  The UK Government are closely monitoring the studies and have not ruled out introducing a similar approach in the UK in the near future.
To view our complete series of COVID-19 blogs, click here.