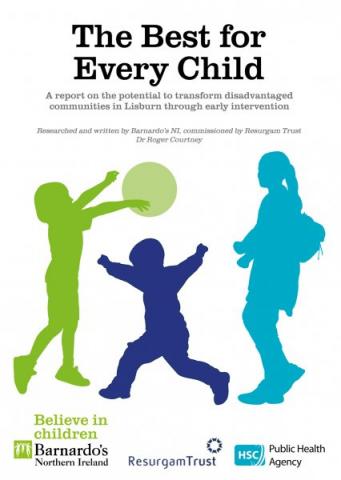 A report on the potential to transform disadvantaged communities in Lisburn through early intervention.
This feasibility study and consultation was commissioned from Barnardo's with funding from the Public Health Agency, by Resurgam Development Trust representing community and youth organisations in disadvantaged communities in the City of Lisburn, including Old Warren, Hilden, Hillhall, Tonagh, Knockmore and Lagan Valley. It involved consultations with a very wide range of community organisations, schools and professional agencies working in Lisburn. It also included research into: the needs of the target areas; the desired outcomes for children and young people; the evidence and arguments for taking an early intervention approach to the issues; the public policy context and the extent that it might support an early intervention approach; and the evidence of the potential impact of delivering particular proven programmes in the target areas of Lisburn. Researched and written by Dr Roger Courtney.
Details
Format
A4 report, 216 pages
Target group
Statutory, community and voluntary sectors and communty of Lisburn; wider public.