Health and wellbeing at work: a resource guide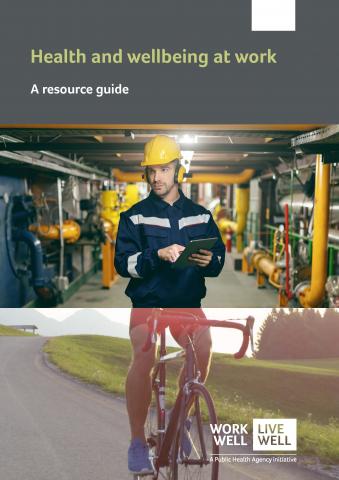 This resource guide aims to support employers and employees to access information on improving health and wellbeing at work.
Putting in place an effective workplace health programme that meets the needs of each business requires access to effective tools and information, which will help assess the needs of employees and assist with developing and implementing plans.
This guide uses the World Health Organization (WHO) model as the basis for developing a workplace health programme. The WHO model involves eight stages and four aspects of the working environment.
Included in the guide are information and contact details for organisations in Northern Ireland that can provide information and support to businesses on each of these aspects.
The guide also includes case studies on local businesses that implemented a workplace health programme.
Details
Format
A4, 38 pages, PDF only