Public Health Agency Involvement Plan for Protect Life 2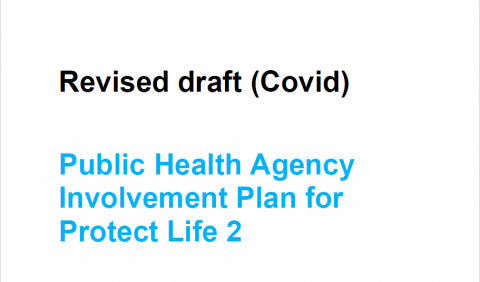 Revised draft (COVID)
Public Health Agency Involvement Plan for Protect Life 2
For PHA commissioned services under Protect Life 2
Purpose of the Involvement Plan:
The Involvement Plan sets out how the PHA will engage with stakeholders to determine how the Protect Life
2 Strategy actions for which the PHA is responsible can be delivered. This will involve agreeing specific
commissioning priorities that PHA will support with the funding available. Through the development and
implementation of the involvement plan, PHA will build on the strong working relationships that have already
been established in taking forward the original Protect Life Strategy.
The Involvement Plan has been amended in light of restrictions implemented due to the coronavirus
(COVID-19) pandemic.
Details
Target group
General Public service users organisations delivering services