Western Investing for Health Annual Report 2010-2011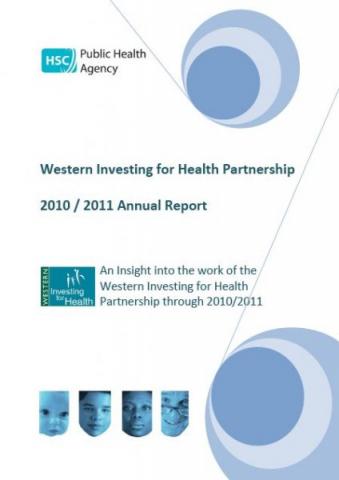 Investing for Health is the cross-departmental public health strategy, published in 2002. It focuses on tackling the wide range of complex and inter-related factors that can impact on the health of the population. The strategy is based upon the recognition that the inequalities, which exist in health between rich and poor are widening and argues that the wider determinants of health can be addressed by integrated interventions and a coordinated approach between all sectors.
The Western Investing for Health Partnership was developed in 2004, and consists of 30 member organisations, in pursuit of the aims of improving health and reducing inequalities with seven main objectives.
This report highlights the work of the Western Investing for Health Partnership bewteen 2010-2011.
Details
Format
A4, 55 pages, report
Target group
General public and healthcare professionals