Statistical profile of children's health in Northern Ireland 2014-15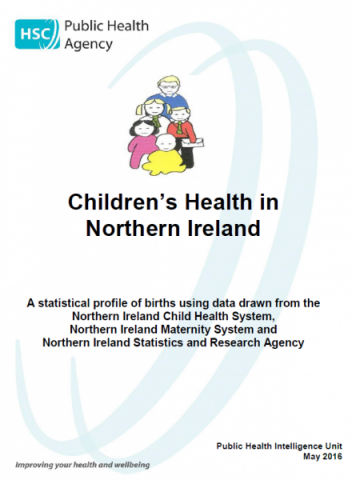 This statistical profile of children's health has been produced using data from the Northern Ireland Maternity and the Northern Ireland Child Health Systems.
It provides some comparative data across the UK and Ireland and breaks down key indicators such as birth weight, gestation, maternal BMI, maternal smoking, delivery methods, breastfeeding status, P1 and P8 children's weight by Trust, Local Government District, maternal age, deprivation quintiles, ethnicity  and hospital where appropriate as well as outlining why these aspects are so important in children's health.
This is the first time this data has been published in this format and the PHA would be keen for feedback on ways to make this data as relevant and useful as possible.
The document is available as a PDF file here and also as an Excel document here