Coronavirus: the 2020 Director of Public Health report for Northern Ireland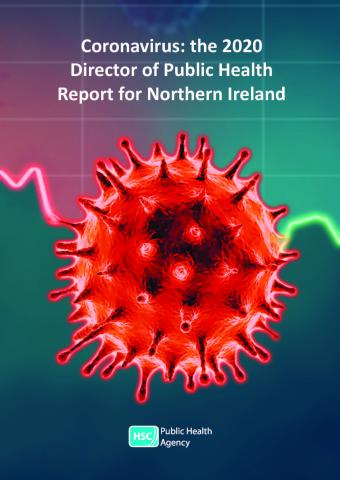 The 11th Director of Public Health annual report focuses on coronavirus (COVID-19).
This report describes the public health impact of COVID-19 in Northern Ireland, the responses and outcomes. It covers the period between the onset of the pandemic in Northern Ireland with the first case identified on 26 February to the end of October 2020.
The first section of the report provides an analysis of the population impact of COVID-19. Subsequent sections describe a wide spectrum of individual responses and perspectives in the areas of health protection, service development and screening, health improvement, and research and development.
Details
Format
224 pages, PDF only
Target group
Health professionals, general public