Waiting after your COVID-19 vaccination and translations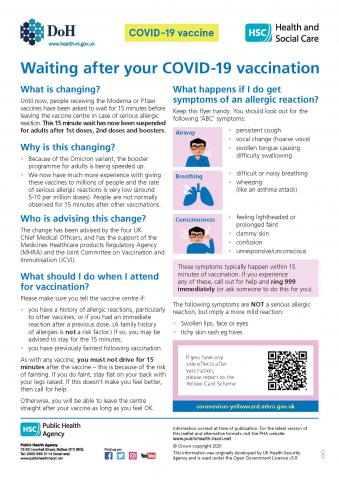 This factsheet explains why the previous 15-minute observation period following COVID-19 vaccination has been suspended and what to look out for after vaccination. You should still wait 15 minutes before driving and if you have ever experienced an allergic reaction.
A large print accessible version of this leaflet is available below as a Word document. There is also an audio recording of this information. Translations in 17 languages are available to download below.
Additional information
Vaccination sites can download and print this in advance of hard copies being distributed. There are also posters available below to download and print off for display so people can scan the QR code to take them to this page in addition to the hard copies.
Details
Target group
Adults receiving the COVID-19 vaccine