Active fun for everyone: improving physical activity in children and young people with a physical disability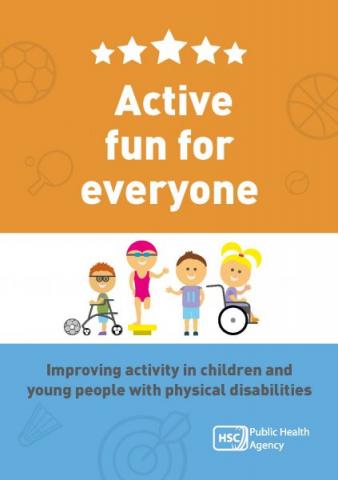 This leaflet aims to encourage children and young people with physical disabilities to be more active. It explains why physical activity is important, highlights the recommendation that all children and young people get 60 minutes of activity every day, and offers ideas for getting more active. It also considers the factors that make it more difficult for young people with disabilities to be active and provides suggestions for adapting activities to make them accessible.
The leaflet was written in partnership with the Complex Movement and Neurorehabilitation Service of the Royal Belfast Hospital for Sick Children, and has been endorsed by the Active Living: No Limits forum.
This leaflet was developed before the publication of the UK CMOs guidelines for disabled children and young people and will be reviewed and updated as soon as capacity allows. Aside from the recommendation for the amount of time spent being physically active, the majority of the information in it remains relevant.
The new guidelines are available here:
Physical activity guidelines: disabled children and disabled young people - GOV.UK (www.gov.uk)
Details
Format
12 pages A5 leaflet
Target group
Children and young people with a physical disability, their parents and carers