COVID-19 bereavement resources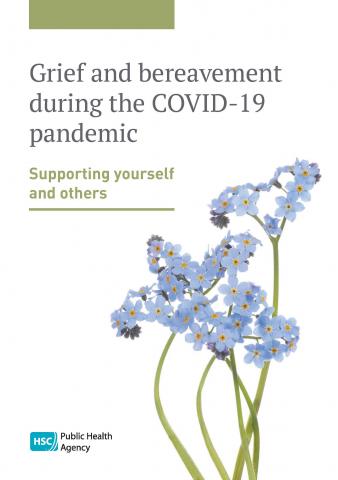 Note: many of the coronavirus restrictions have changed since these resources were originally published, but much of the information may still be relevant to those facing a bereavement.
These booklets provide advice for people who have experienced a bereavement during the COVID-19 pandemic period. The first booklet offers advice on dealing with grief and bereavement, and was produced by consultant clinical psychologists in conjunction with the HSC Bereavement Network. A small number of copies have been printed and supplied to the Trust bereavement coordinators, and the booklet can also be downloaded as PDFs below.
The second booklet deals with helping children to cope with the death of a loved one, and was prepared by Psychological Services at the Belfast Health and Social Care Trust. It is only available as a PDF download.
Details
Format
A5, 16 pages, booklet
Target group
General public