Protecting your child against flu: Vaccination for your school child (English and translations)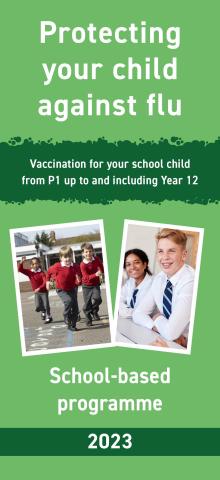 The annual flu vaccination programme includes all children aged 2 to Year 12 of secondary school.
A large print accessible version of this leaflet is available below as a Word document.
Please note that the translations available to download below are of the 2020 version of the leaflet.
You can watch signed videos of the content of the leaflets in ISL and BSL below:
Details
Format
1/3 A4 leaflet, 12 pages
Target group
Parents of school aged children