Flu is more serious than you think (English and translations)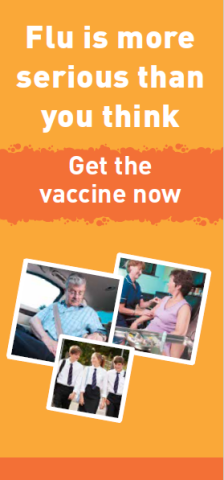 This leaflet encourages uptake of the flu vaccine for those people in at-risk groups. Most children aged 2 years up to 16 years in at risk groups will receive a nasal spray vaccine rather than an injection. 
A large print accessible version of this leaflet is available below as a Word document.
Please note that the translations available to download below are of the 2020 leaflet currently.
You can watch signed videos of the content of the leaflets in ISL and BSL below:
Details
Format
1/3 A4, 6 pages, leaflet
Target group
General public