School food: the essential guide (and Irish translation)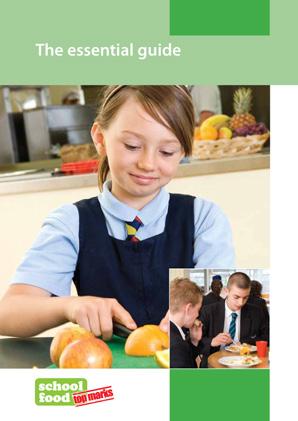 School food: the essential guide contains a series of eight practical guidance booklets designed to help schools improve pupils' nutrition and implement healthier eating and drinking practices. The booklets provide advice and support for the key areas in which food, drinks and nutrition issues affects schools. Mini case studies support the advice given and, where appropriate, the booklets provide details of recommended further resources.
Individual booklets in the series are available as PDF files below:
The essential guide
Establishing a school food policy
Healthier breakfast clubs
Healthier breaks
Healthier vending
Water provision
Improving the dining experience in schools
Healthier lunch boxes
Useful contacts
School food: the essential guide is also available in Irish below.
Details
Format
A4 ring bound file, eight titles ranging from 12 - 28 pages.
Target group
School principals, teachers, school nutrition action groups, boards of governors