What to expect after your child's COVID-19 vaccination (5-11s)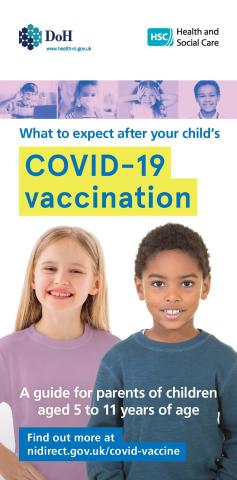 This information leaflet for parents of 5 to 11 year olds will be issued after their child has received their COVID-19 vaccine. It explains about the vaccine, potential side effects and what to do next.
A large print accessible version is available below as a Word document and there are 17 translations available to download below.
British and Irish sign language versions of the leaflet are available here;
Details
Target group
Parents of 5-11s receiving the COVID-19 vaccination