COVID-19 vaccination - A guide for children and young people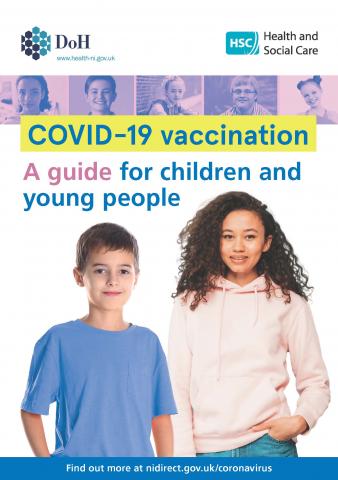 This leaflet explains all about the COVID-19 vaccination programme for children and young people in schools. This will be issued in an information pack to school children who are being invited to receive a vaccine in schools prior to the vaccination session.
A large print accessible version of this leaflet is available below as a Word document.
Translations below are based on a previous version of this leaflet.
Details
Target group
Children and young people receiving the COVID-19 vaccine