What to expect after your COVID-19 vaccination - advice for children and young people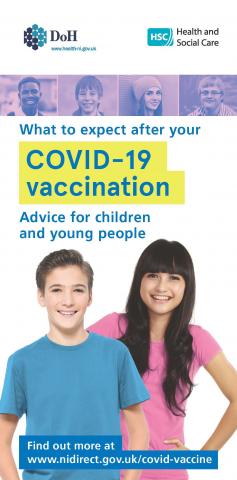 This leaflet will be issued to children and young people after they have received their COVID-19 vaccine in school. It explains about the vaccine, potential side effects and what to do next.
A large print accessible version of this leaflet is available below as a Word document.
Translations below are based on a previous version of this leaflet.
Details
Target group
Children and young people receiving the COVID-19 vaccine