HCAI and AMR Indicator Dashboard
Welcome the the HCAI and AMR Indicator Dashboard.
This dashboard is designed to give a visually engaging tool to enable users to analyse data indicators related to Healthcare Associated Infections (HCAI) and Antimicrobial Resistance (AMR).
The Public Health Agency is responsible for communicable disease surveillance in Northern Ireland. Mandatory surveillance for Methicillin-sensitive and Methicillin-resistant Staphylococcus aureus (MSSA and MRSA) bloodstream infection was introduced in 2001 and mandatory surveillance of Clostridium difficile infection (CDI) was introduced in 2006.
The information provided through this portal has been provided by all Health and Social Care (HSC) Trusts in Northern Ireland as part of these surveillance programmes.
Please note that direct comparisons between HSC Trusts should be avoided due to potential differences in case mix, availability of specialist services, laboratory testing and demography.
The organisms currently available to view are:
The development of AMR indicators is an ongoing project – we will regularly update information on this site and add information on other relevant organisms in near future.
If you have any queries about the data shown the HCAI and AMR indicators profile please contact: hcaini@hscni.net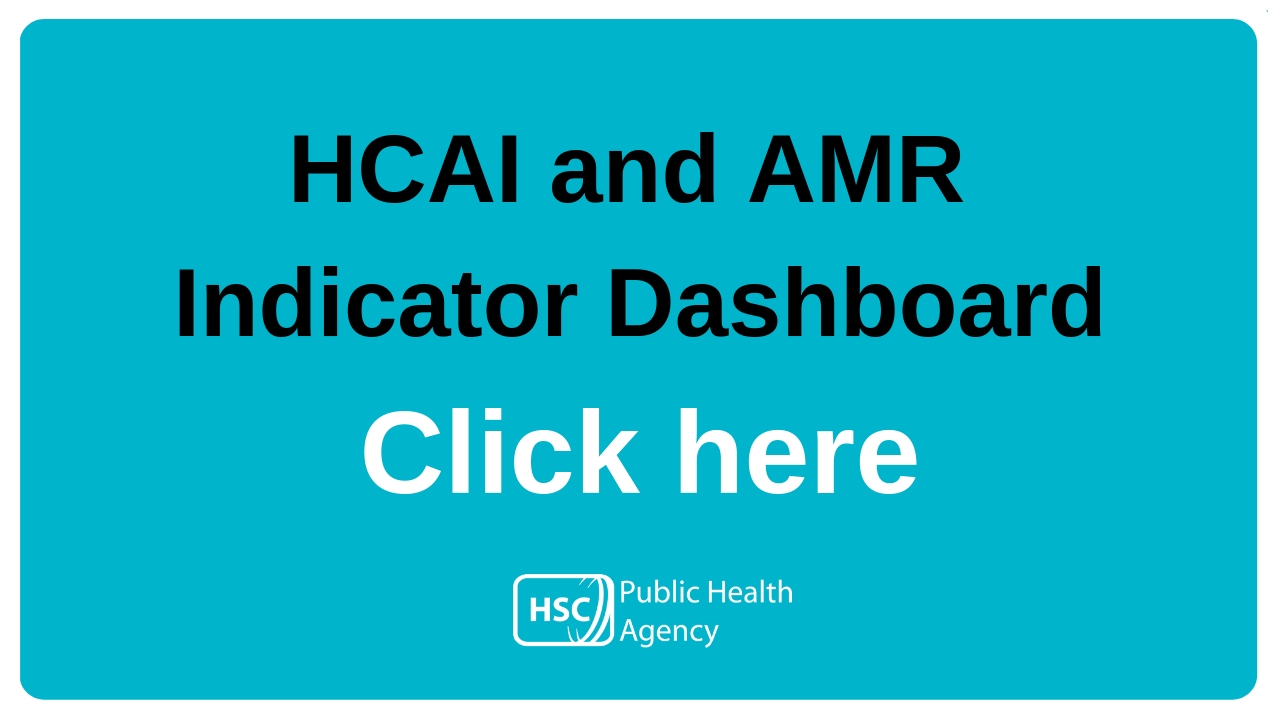 The dashboard is supported by the following browsers - Chrome, Firefox, Edge, and Safari.